奴田原文雄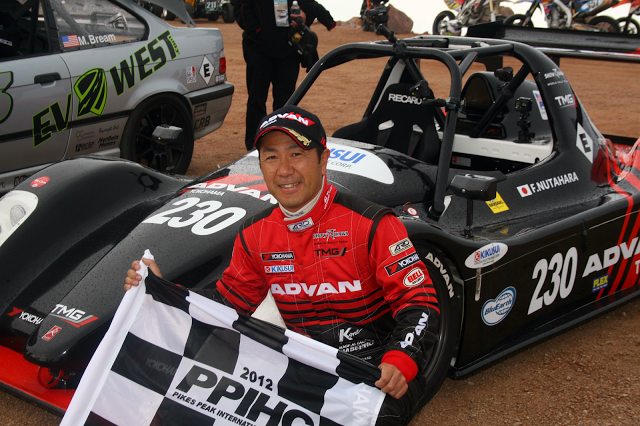 生年月日:1963年12月20日
国籍:日本
ホームタウン:北海道
◇経歴
ラリーの名門チーム「ADVANラリーチーム」のエースドライバー。過去9回の全日本ラリー選手権のチャンピオンタイトル獲得を誇る、日本を代表するプロラリードライバーである。2004年から海外イベントへ参戦し、2006年にはアジア人で唯一、モンテカルロラリーに優勝し、同年プロダクションカー世界ラリー選手権で年間2位を獲得した。2010年の世界ラリー選手権ラリージャパンでは日本初登場のフォードフィエスタR2でクラス優勝、2012年のパイクスピークインターナショナルヒルクライムでは電気自動車クラスへTMGの製作した電気自動車で参戦し見事優勝を飾った。近年は若手ラリードライバーの育成にも力を注ぎ、日本で初めての本格的ラリースクールを主宰している。
◇主な戦歴
2020 全日本ラリー選手権 JN1クラス2位
2019 全日本ラリー選手権 JN1クラス3位
2018 全日本ラリー選手権 JN6クラス3位
2017 全日本ラリー選手権 JN6クラス3位
2016 全日本ラリー選手権 JN6クラス2位
2015 全日本ラリー選手権 JN6クラス3位
2014 全日本ラリー選手権 総合年間チャンピオン
2012 パイクスピークインターナショナルヒルクライム エレクトリッククラス優勝
2011 アジアクロスカントリラリー T1クラス3位
2009 全日本ラリー選手権 総合年間チャンピオン
2008 全日本ラリー選手権 年間総合4位
2006 全日本ラリー選手権 総合年間チャンピオン / プロダクションカー世界ラリー選手権年間2位
◇公式メディア
オフィシャルホームページ
NUTAHARA RALLY SCHOOL
FUMIO NUTAHARA
Born : 20 December 1963
Nationality : Japan
Home town : Hokkaido
◇Bio
The ace driver of the prestigious ADVAN rally team.
Nine times championship title of the Japanese Rally Championship.
Began participating in international rallies from 2004, and in 2006 becoming the first Asian driver to won the Rallye Monte Carlo and became 2nd in the world rankings.
In 2010, participated  in the WRC Rally Japan with the Ford Fiesta R2 and won in A6 class. In 2012, participated  in the Pikes Peak International Hill Climb with the TMG EV P002 and won in electric class.
In recent years, he has also been focusing on training young rally drivers, and he is president of first full-scale rally school in Japan.
◇Highlights
2020 Japanese Rally Championship Jn1 2nd Place
2019 Japanese Rally Championship JN1 3rd Place
2018 Japanese Rally Championship JN6 3rd Place
2017 Japanese Rally Championship JN6 3rd Place
2016 Japanese Rally Championship JN6 3rd Place
2015 Japanese Rally Championship JN6 3rd Place
2014 Japanese Rally Championship overall champion
2012 Pikes Peak International Hill Climb Electric class 1st Place
2011 Asia Cross Country Rally T1 3rd Place
2009 Japanese Rally Championship overall champion
2006 Japanese Rally Championship overall champion & PWRC 2nd Place
◇Official digital media
Official personal page
NUTAHARA RALLY SCHOOL