エクストリームパワースポーツチーム・SAMURAI SPEED(所在地:東京都港区)は6月24(月)~30日(日)にアメリカ・コロラド州・コロラドスプリングスにて開催される第97 回パイクスピークインターナショナルヒルクライムに参戦いたします。

楽しむエコロジーと電気自動車の持つクルマ本来の楽しさを探求することを目的として2018年より3ヶ年計画で参戦を進め、2年目となる今年も昨年同様に2012年にパイクスピークの電気自動車クラスでの優勝経験を持つトップラリードライバーの奴田原文雄選手をドライバーに起用し、日産リーフのハイパフォーマンスバージョンであるe+をベースとしたニューマシンでチャレンジします。

昨年に引き続き、車両製作やオペレーションにおいてパートナー企業様の新技術や新製品を随所に取り入れ、パイクスピーク参戦を通して新技術や企業力を全世界へ発信してまいります。
なお、活動の模様は随時、チーム公式webおよびSNSで発信いたします。

リリース詳細はこちらをご覧ください。
Extreme Power Sports Team SAMURAI SPEED (located in Minato-ku, Tokyo) will compete at the 97th Pikes Peak International Hill Climb, which will be held in Colorado Springs, Colorado, USA from June 24 to 30.
Explore the car's original pleasure of enjoying ecology and electric vehicles, we have been challenging in a three-year program from 2018. This year too, the driver is Mr, FUMIO NUTAHARA. He is a top Japanese rally driver who is winner of the electric car class in 2012 Pikes Peak. And our new racing car is based on the high performance version e+ of NISSAN LEAF.
Continuing from last year, we will introduce new technologies and products from partner companies with racing car production and team operations, and will deliver new technologies and corporate power to the whole world through the our Pikes Peak EV Challenge.
Our team activity will be distributed on the team official SNS.
Please check here for the release details.
ドライバー:奴田原 文雄 
Driver:FUMIO NUTAHARA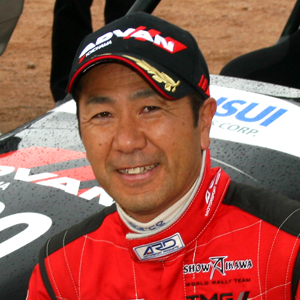 参戦車両:ニッサン リーフ e+ パイクスピークチャレンジャー
NISSAN LEAF e+ Pikes Peak Challender